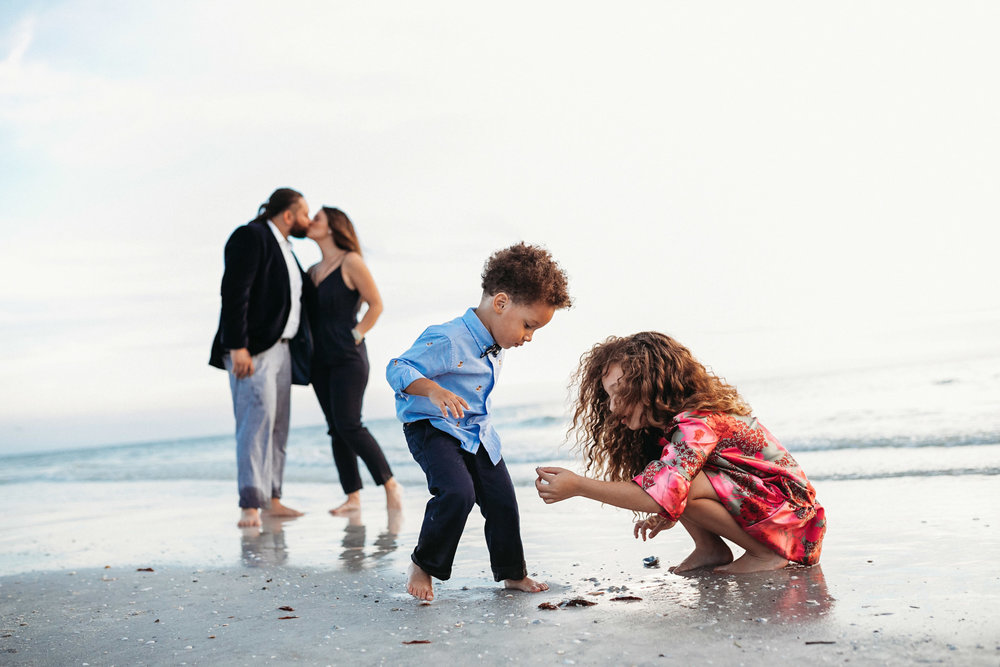 "How to have a great family" – it is a Christian topic that we wrestle with all the time. Everyone knows that family is close to the heart of God, family is important and all Christians should treat their family like a ministry. Satan knows this too, which is why he tries to divide our attention from it. Demons constantly tempt us to make other things, like work, priority over family. We must always be reminding ourselves of great family truths. Here are 6 building blocks of a great family:
1. Take a strong stance about serving the Lord.
"But as for me and my house, we will serve the Lord" (Joshua 24:15). In modern society, the trend has been to let the children make more and more decisions on their own! Yes, your child will ultimately make their own decision about following Christ, but when they are under your roof, you, the parents and especially the father, are supposed to create the environment for them to grow in their understanding of the Lord. You create the margins and standards by which they live. Children need guidance during their formative years. You create that environment.
2. Make your marriage a high priority.
"Let marriage be held in honor among all, and let the marriage bed be undefiled…" (Hebrews 13:4). Your children need to see a marriage that is honored and prioritized. Kid-centered homes are a dangerous and slippery slope because once the nest is empty there is little to relate on. Also, kid-centered homes often do not put the time and effort into their spouse's sexual needs and desires. Kids are a gift from the Lord, but don't let them prevent you from having sex. When you are having less sex, it is easier for Satan to divide you through temptations of lust, fornication and adultery. Make your marriage a high priority.
3. Take an active role in your child's spiritual education and maturity.
"Train up a child in the way he should go; even when he is old he will not depart from it" (Proverbs 22:6). Often, parents say, "sure, we take our children to church" when asked about their child's Christianity. No, following Christ does not begin in the church; it begins at home. Church is important, but you cannot rely on it to teach your children everything. Also, they need to see the practical applications in order for the messages to become real to them. Use every teachable moment of discipline, forgiveness, kindness, etc to teach them about the nature and character of God.
4. Be intentional about your investment in the home.
"Whoever troubles his own household will inherit the wind…" (Proverbs 11:29). If you want your children to remain friends and be close with you when they grow up, you have to invest in that loving relationship now. If you create a miserable environment in the home every time you walk through that door, your spouse and children will resent you and prefer you gone. The bible says, "fathers, do not provoke your children to anger, but bring them up in the discipline and instruction of the Lord" (Ephesians 6:4). When you exacerbate your family, due to a lack of your own self-control, you are distancing yourself from them rather than fostering loving relationships.
5. Remember God's descriptions of healthy Christian interactions and replicate that in your home.
"Put on then as God's chosen ones, holy and beloved, compassionate hearts, kindness, humility, meekness and patience, bearing with one another and, if one has a complaint against another, forgiving each other; as the Lord has forgiven you, so you also must forgive. And above all these put on love, which binds everything together in perfect harmony. And let the peace of Christ rule in your hearts, to which indeed, you were called in one body. And be thankful" (Colossians 3:12-15).
6. Learn from your children.
Observe your children and their innocence, learn from how they embrace their walk with Christ from a young age and mimic their humility and servant hood. Jesus said, "truly, I say to you, unless you turn and become like children, you will never enter the kingdom of heaven. Whoever humbles himself like this child is the greatest in the kingdom of heaven" (Matthew 18: 3-4). While you are more spiritual mature, never take for granted your opportunity to take notice of the growth in your child and allow that to motivate you toward spiritual growth yourself.
The Bible talks a lot about family, so this is not a comprehensive list. We highlighted some of what we thought were foundational keys. Are there any essential Biblical building blocks you would include? We would love to hear from you!