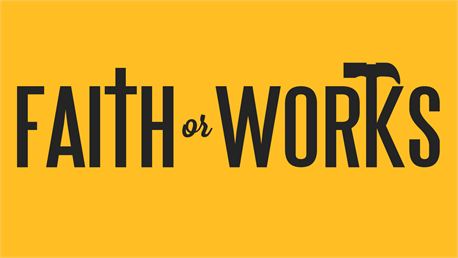 If you are Protestant, you have probably heard that salvation is based on faith not works. However, as many times as we say it, we often don't embrace what this means for our daily lives. Rather than trying to live right and do the right thing through solely our own strength, we need to submit to God in faith that He will guide us through right actions when we are responsive to His leading. As God sanctifies us, doing the right thing is made easier since it naturally flows out of what he is doing in our hearts.
The Bible says, "For by grace you have been saved through faith. And this is not your own doing; it is the gift of God, not a result of works, so that no one may boast. For we are his workmanship, created in Christ Jesus for good works, which God prepared beforehand, that we should walk in them." (Ephesians 2:8-10)
What does this mean for our marriages?
If our salvation, our relationship with the Lord, is rooted in our own attempts, we fail miserably. If we fail in our understanding of our salvation, then we will naturally attempt to try to be good by our own power. If two spouses are striving toward righteousness by their own abilities, they will inevitably be exhausted, and they will perpetually feel defeated. There is one power source and one source only that we should be plugged into, and that is our Lord Jesus Christ. When we are rooted in faith, we are empowered to do good as an outflow of the work that Christ is doing inside us. Therefore doing good towards your spouse is no longer drudgery, but instead, "a good man brings good things out of the good stored up in his heart" (Luke 6:45).

The way we view our salvation has residual effects as to how treacherously we view our own marriages. Are you exhausted from striving in marriage? Maybe it is time to assess your power source. Are you rooted in faith or in your own attempts and works? It is a question we should all be asking ourselves when doing good toward our spouse becomes exhausting.