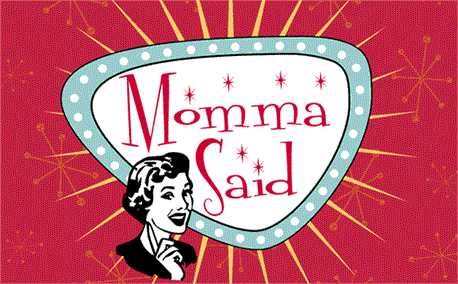 It's Mothers day this week, and we are all reflecting what a wonderful part of life our moms are. I too am thinking about what a great heritage I came from. (My mom is Molly Godzich, executive director and co-founder of NAME). I am pretty lucky! It is awesome to be able to keep gleaning information from her as to what a healthy marriage looks like. Here are 10 lessons I learned about marriage from my mom:
Don't try to get your parents to pick sides. It puts your spouse in an awkward position with the in-laws, and it puts you in a bad light towards your spouse that you still seek outside validation from your parents rather than him/her.
Live within your means. Debt puts a tremendous amount of stress on marriage. No unnecessary purchase is worth marital hurt.
Make it a priority to travel together (even locally) when/if you can. New experiences together make things constantly fresh and exciting!
Sometimes you need to lock the bedroom door. The kids shouldn't stop you from having sex. If they are old enough to be unsupervised or if you put them down for bed, lock the door for forty minutes. It's fine.
Communicate often, but know when to be quiet. A good listener is not interruptive. Be slow to speak.
Even when your spouse is on a busy business trip, make sure you speak at least once a day. Physical distance can sometimes not be helped, but emotional distance happens when you allow it.
You don't just have individual spiritual relationships; you also have a marital spiritual relationship that has its own unique personality. You need to feed that spiritual relationship as well. Prayer, spiritual encouragement and church attendance are vital to its growth.
Do not gossip about your spouse. No good ever comes of this. Have your spouse's back. You are their number 1 support system.
Honor your spouse frequently and thus live with no regrets. Make your time here on earth with each other count.
Continue to date for the rest of your life! Have fun!
Moms are the best. They offer so much wisdom. As you honor yours this week, write a little list of all the wonderful things she has taught you. It will bless her to see what an impact she has made in your life. Thanks mom! I love you!
Written by Emily Nilsen, the Communications Director for NAME, the National Association of Marriage Enhancement.