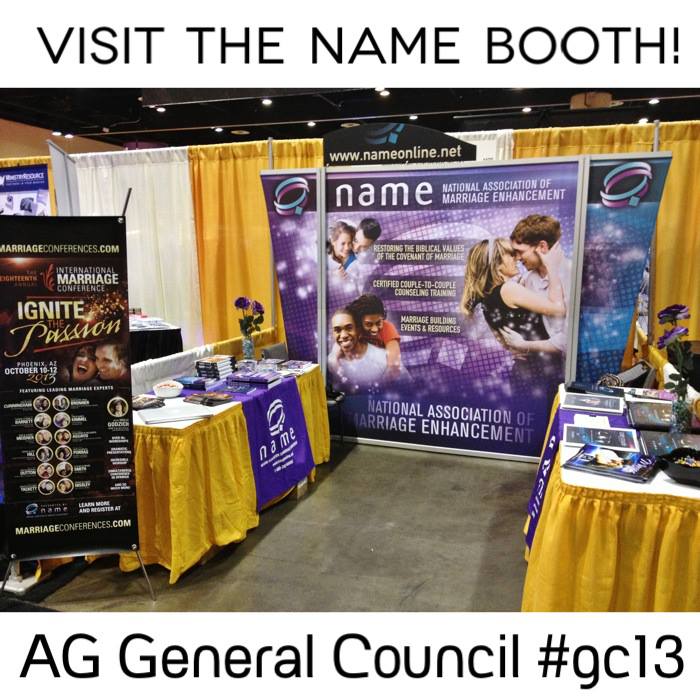 WHAT'S NEW
This past month NAME attended a large conference (General Council for the AG), and dozens of churches said they were interested in a NAME center for their church. Please pray for these churches as many were considering starting a marriage ministry in their church for the first time!
Also, we are going more digital! Our Certified Marriage Specialist training is now offered for a discounted rate online. Also on www.mymarriagestore.com, we offer all our resources as an MP3 digital download option—cheaper for you!
Plus, we are steamrolling ahead getting ready for this year's IMC (International Marriage Conference)!
  We are so excited about "Ignite the Passion," this year's theme. If you have not watched the video yet, watch it here:
And remember to register before Sept 23rd to get the early bird discount!